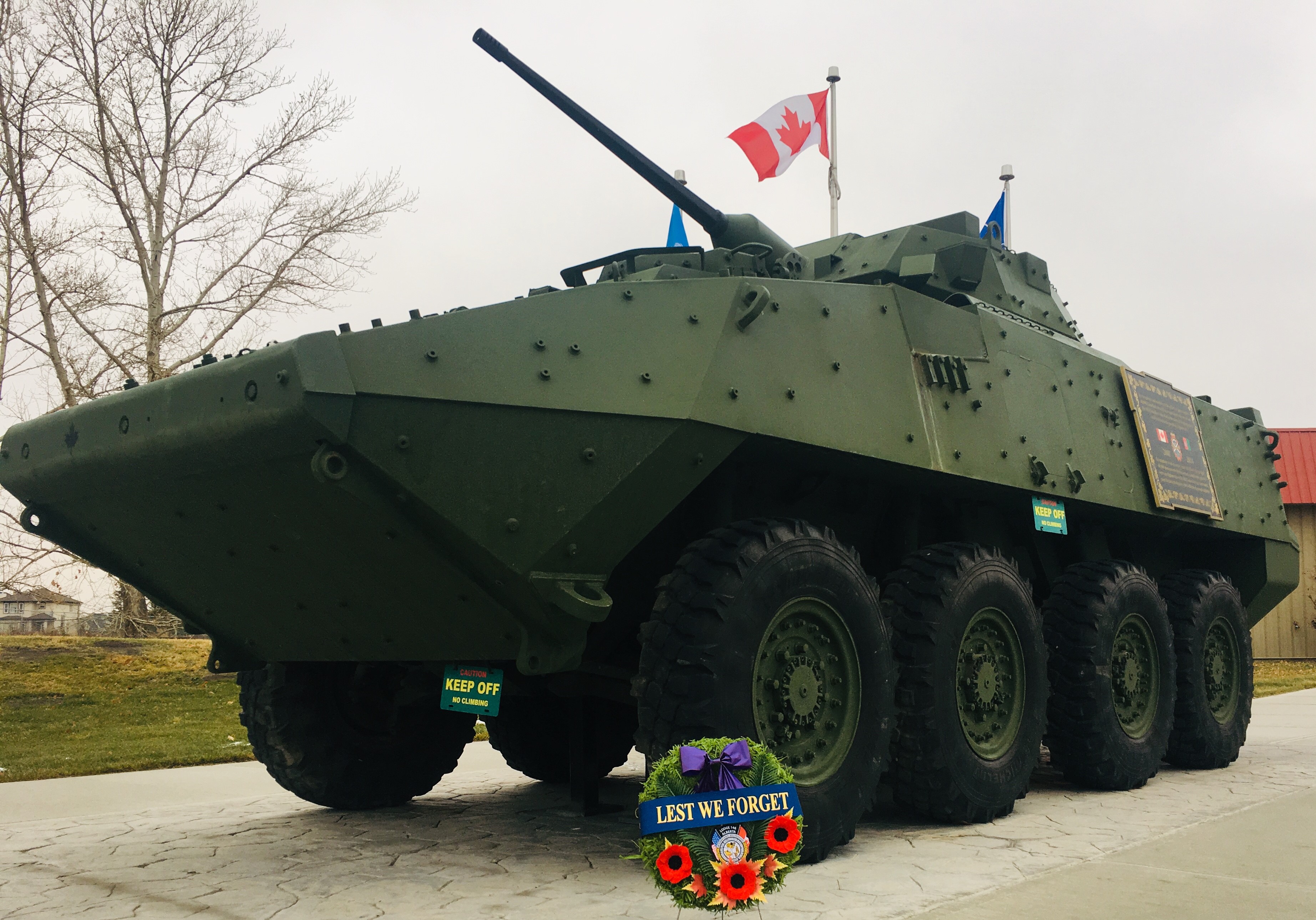 ---
Posted on November 12, 2019
On Monday November 11, 2019 members from the Lodge were among hundreds who braved the cold to attend Remembrance Day services throughout the city.  Hugh MacDonald, Business Manager/Secretary Treasurer of Lodge 146 attended the ceremony at Edmonton City Hall, laying a wreath on behalf of the Boilermakers.
Mack Walker, Assistant Business Manager; Matt Bandrychuk, Business Representative; and Sharon McConnell, Lodge 146 office staff, attended the Remembrance Day ceremonies at the Beverly Cenotaph in Edmonton, AB.  Sharon honoured her father's active service overseas with the Royal Winnipeg Rifles in WWII. Matt laid a wreath for Lodge 146 and honoured his grandfather Arthur Martin, Air Force Radio Operator. Matt's family laid a wreath for Private Joe Holoiday who joined at age 17 with his two brothers, and served in Belgium, Holland, France, England, and as Military Police in Germany. All brothers returned home. Mr. Holoiday at 94 years is considered to be one of the oldest living WWII veterans.
Steve Warren, Calgary Business Representative, attended the Remembrance Day ceremonies in Airdrie, AB  laying a Boilermakers' wreath at the Nose Creek Valley Museum.