Recruitment Posting for the Alberta Apprenticeship And Industry Training Board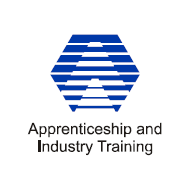 ---
Posted on September 26, 2016
An advertisement for current and upcoming vacant positions on the Alberta Apprenticeship and Industry Training Board has now been posted.
It is available on the new Government of Alberta's Public Agencies website
Candidates who are interested in any of these exciting opportunities and meet the qualifications outlined in the recruitment ad are strongly encouraged to follow the instructions to submit an application.
As a reminder, the application process asks candidates to provide letters of reference. These letters should come from industry, employers or colleagues.
Please assist us by forwarding this e-mail to members of your network, individuals, businesses and/or associations who you think would be interested in this opportunity (or know of someone who would be interested).  The closing date for this competition is October 24, 2016.
If you, or interested applicants, have any questions or difficulties accessing the job ad, please contact Brian Frevel, Director-Board and Intergovernmental Connections, at 780‑427-5811 (or e-mail at brian.frevel@gov.ab.ca).