Celebration of life for Nicholas Korchinski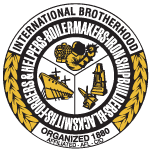 ---
Posted on November 23, 2017
A celebration of life will be held for Brother Korchinski on Saturday January 13, 2018 @ 12:30 PM.
Northgate Lions and Recreation Centre
7524- 139 Ave
Edmonton, AB
---
The International Brotherhood of Boilermakers Lodge 146 is sad to announce the passing of Brother Nicholas Korchinski. Brother Korchinski passed away on November 19, 2017, at the age of 77.  He had been a member of the Boilermaker Union Lodge 146 for 28 consecutive years.