In Memory of Michael Lowe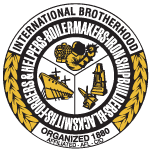 ---
The International Brotherhood of Boilermakers Lodge 146 is sad to announce the passing of Brother Michael Lowe. Brother Lowe passed away on March 31, 2019, at the age of 44.  He had been a loyal member of the Boilermaker Union Lodge 146 for 20 years.
There will be a Celebration of Life for Michael on Saturday April 13, 2019 at 2:00 pm at the Radisson Hotel & Convention Centre 4520 76 Ave. Edmonton AB.
This will be a casual event and guests are encouraged to wear their favorite Oilers Jersey/Rock T-shirt or hat just as Mike would have wanted.