In Memory of Klaas Reimer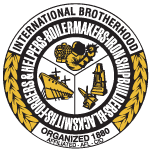 ---
Posted on January 31, 2019
The International Brotherhood of Boilermakers Lodge 146 is sad to announce the passing of Brother Klaas Reimer. Brother Reimer passed away on January 29, 2019, at the age of 41.  He had been a loyal member of the Boilermaker Union Lodge 146 for 12 years.
There will be a prayer service on Feb. 5th from 7-8 pm @ Baker Funeral Chapel 5302-50 Ave. in Wetaskiwin
The funeral will be held on Feb. 6th @ 1 pm at the Wetaskiwin Church of God, 4407 – 56 Ave.