First of 3 giant vessels on it's way to Fort McMurray!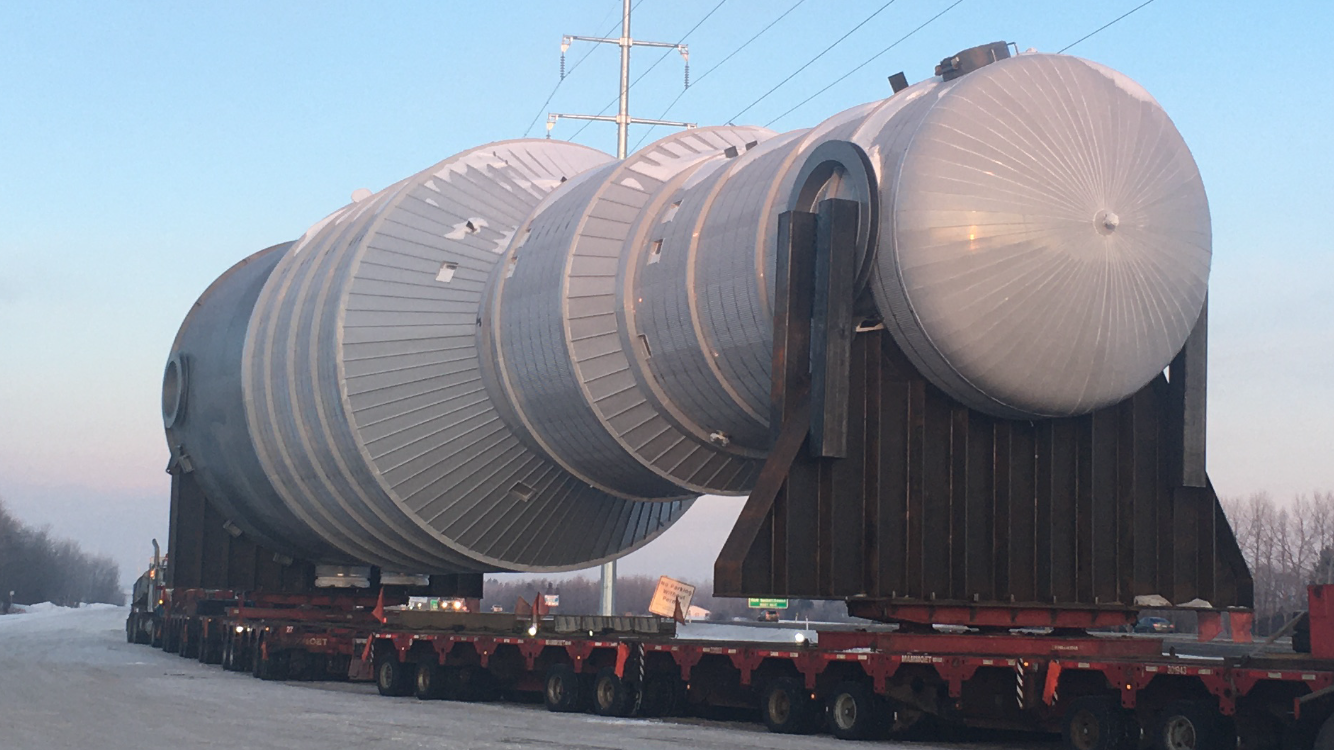 ---
Posted on February 4, 2020
The first of three evaporators built with pride by Lodge 146 Shop Boilermakers at Dacro Industries was shipped to the Aspen Project. Bruce Hutton is the shop steward at Dacro Industries and quoted the vessel was 140′ long, 29′ in diameter at the widest section. Each vessel weighs 300 tonnes and has 8000 tubes. The next two evaporators are scheduled to ship out from the shop later in February.