Federal Election 2019 – Voting Information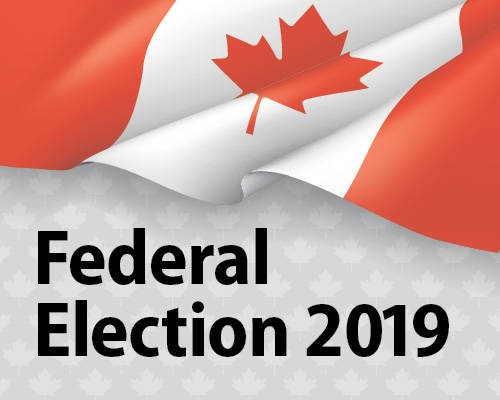 ---
Posted on October 10, 2019
Monday October 21, 2019 is Federal Election Day!  Have your say!  Cast your VOTE!
Check your eligibility to vote
HEADING OUT OF TOWN TO WORK?
Use Advance Polling stations – Ways to Vote
ADVANCE POLLING STATIONS DURING THANKSGIVING:
If you can't vote at your assigned Advance Polling station during Thanksgiving weekend, you can still vote:
at any Elections Canada office across Canada before Tuesday, October 15th, 2019, 6:00pm
on election day – Monday, October 21
by mail – apply by October 15 at 6:00 p.m.
If you are in Canada but outside of your local riding your completed application is due on October 15!
TIME OFF TO VOTE:
By law, everyone who is eligible to vote must have three consecutive hours to cast their vote on election day. If your hours of work do not allow for three consecutive hours to vote, your employer must give you time off!
Visit the Elections Canada website for more information:  https://www.elections.ca/home.aspx