Calgary Hosts Try-A-Trade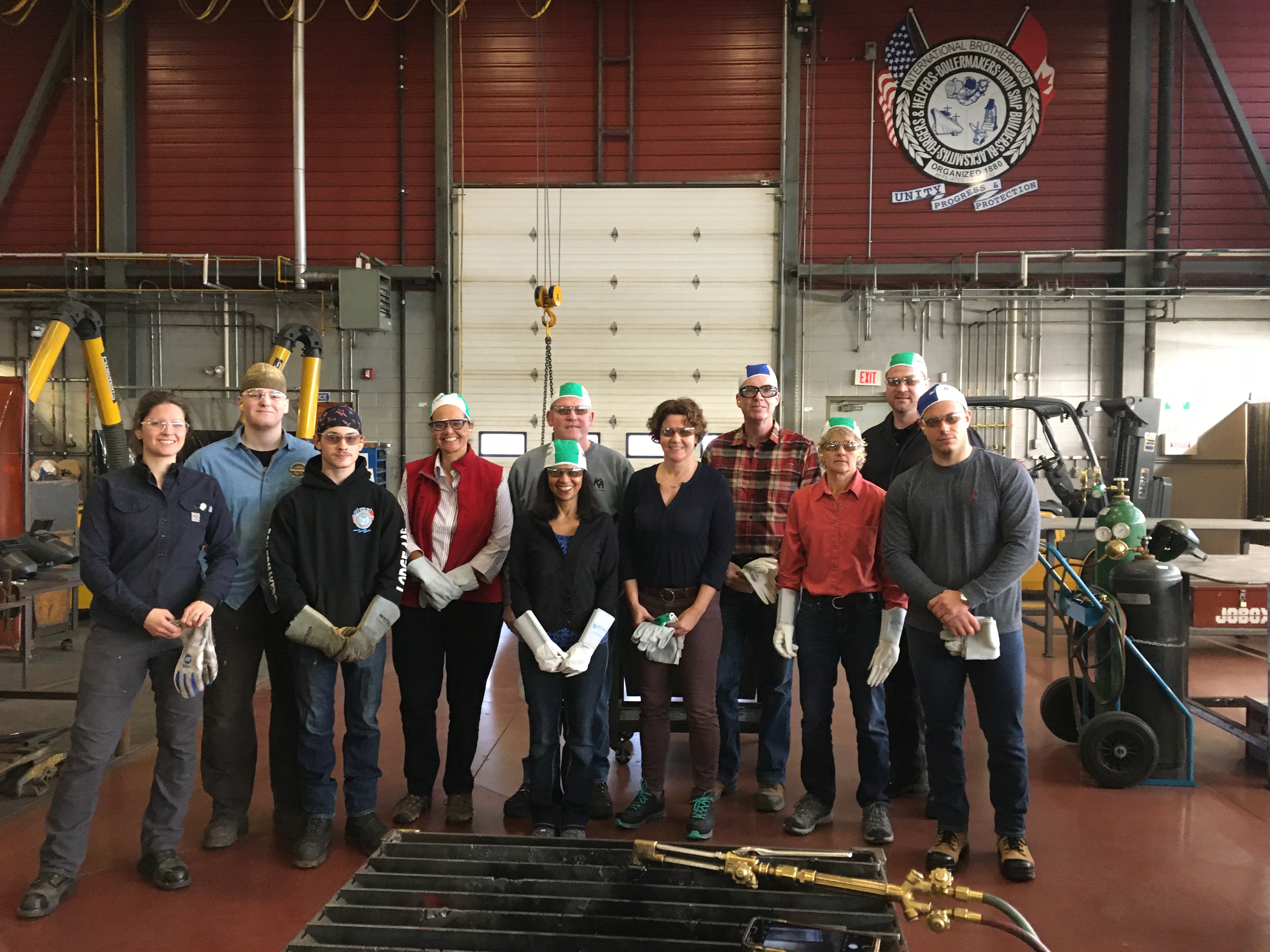 ---
Posted on December 23, 2019
November 26th, the Calgary Boilermakers hosted the Calgary Catholic School Board Off Campus Teachers and Career Practitioners for a Try-a-Trade Professional Development day.
We started the day off with a meet and greet along with a Boilermaker apprenticeship presentation. Kayla Vander Molen, Pre-Apprenticeship Instructor, went into detail about how we set students up for success, the kind of work we do, and what we have to offer our Apprentices.  Jacob Ouellette and Wyatt Pritchard,  both graduates from the WorkSmart Off Campus Program through the CCSB and CBE and presently working with the Calgary Boilermaker Hall were guest speakers and volunteers at the event. To wrap up the presentation portion of the event Steve Warren, Calgary Business Rep, said a couple of inspiring words.
Both of our volunteers did an excellent job representing the Union and were great instructors as we were teaching the teachers how to weld, oxy fuel cut and rig.
The organizer of the Professional Development day, Joe McFarland sent Kayla Vander Molen at the Calgary Hall this wonderful email below.
Hi Kayla,
I just wanted to take a minute to thank you and your team for hosting us this morning at The International Brotherhood of Boilermakers.  Your presentation and delivery of information was excellent.  Your passion for what you do was quite evident not only in the classroom but also during the hands on component in the shop. The young gentlemen you had speak certainly had a lot of good things to say about their trade and they were very patient with us as we tried to learn how to cut and weld. I believe we all came away with a better understanding of the Boilermaker union and the traits required to be successful in these trades.  Thanks again and hopefully I will see you when you come to Notre Dame to speak to the Welding classes.
Joe McFarland