Boilermakers 146 Partnership Sparks Interest for the Trade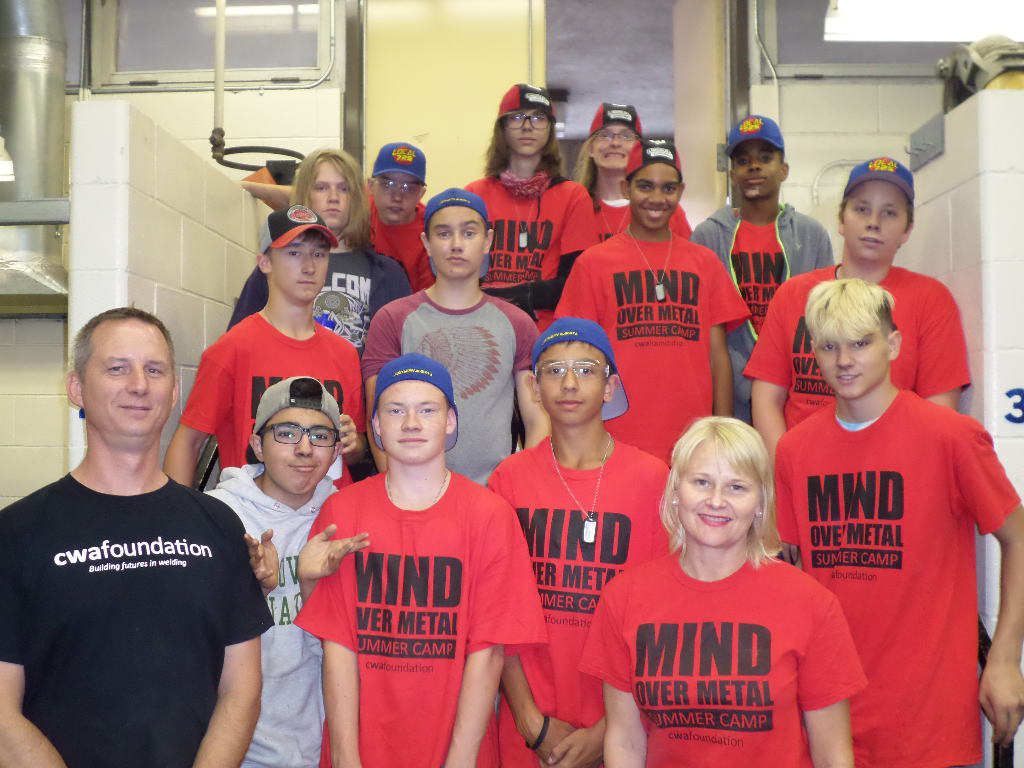 ---
Posted on September 1, 2015
Boilermakers Local 146 in association with the Canadian Welding Association (CWA) Foundation and the Calgary Catholic School District has helped fund the first ever Calgary "Mind Over Metal Summer Camp", which was held at St-Monica School from August 17-21, 2015. This summer camp followed the Try-A-Trade model, meaning it was completely hands-on in a safe and caring environment.
Watch the report on CTV Calgary here!
Two welding teachers from the Calgary Catholic School District Trent Konrad and Stéphan De Loof organized the camp. They also had help from numerous volunteers that visited the camp every day to lend a helping hand with the various projects and meet the energetic campers.
The camp consisted of seventeen students ranging in age from 12-15, and a unique part of the summer camp was that it was offered completely free. The cost of the equipment, consumables, transportation, breakfasts and lunches were all covered to engage students who would not otherwise have had the opportunity to attend.
The main goal of this camp was not only to teach students new skills but also to promote metal trades so that the students that are going to junior high school or secondary school start thinking to enroll in metal fabrication programs while in school.
"I was amazed when I set foot in the shop where the activities were taking place. All the students were busy no one was standing doing nothing, it was impressive. It is a great way for our union to get involved with educational program that promote our trade." Shawn Ouellette Local 146.
"The whole point of this camp is to provide a hands-on fun experience to the students so when they finish they'll have great memories and hopefully feel inspired to pursue a career in the welding profession," said Deborah Mates, director of the CWA Foundati
on. Over the course of the week students learned about different metal related trades, welding safety and the various welding processes. Mind over Metal also gave the students a chance to try state of the art welding and cutting equipment. The students had a chance to put their skills in action bringing home a new project at the end of every day. The project were ranged from dog tags and garden art to sheet metal toolboxes and wiener roasters.
The summer camp approach helped students gain life skills and helped empower them with a true sense of purpose. The camp gave students the opportunity to meet and interact with other young men that have the same interests. Nothing better than to end the summer with lasting memories.