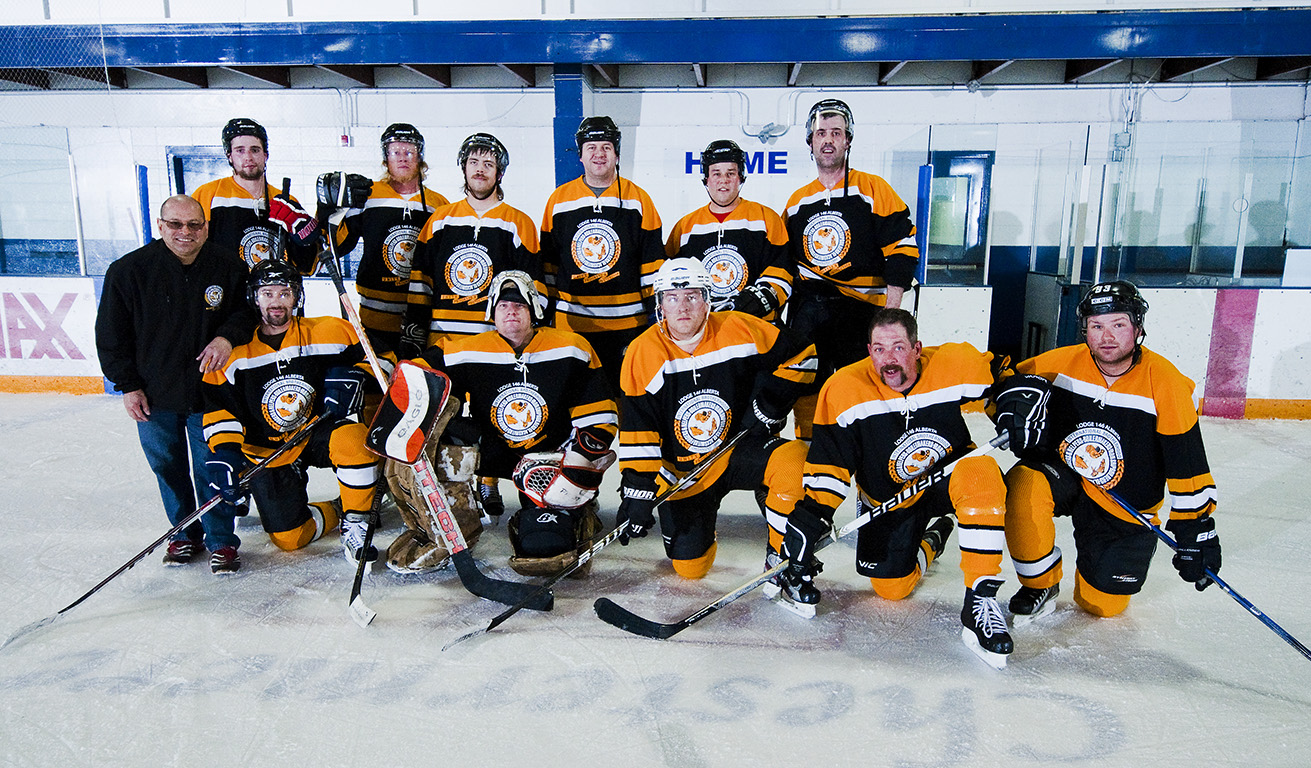 ---

Last weekend (April 17 – 19) the Building Trades Battle of the Trades Hockey Tournament was held and…
Boilermakers Lodge 146 came out on top as the 2015 Food Bank Challenge Champion!
We didn't fare as well on the ice but we had fun!
Tournament Champions: Labourers Local 1111 Orange took the trophy with the Carpenters Local 2103 coming in 2nd place with a final score of 5-0
Skills Competition
– Fastest Skater: Ethan Rushack – Local 1111
– Hardest Shot: Bryan Johnston – Local 8
– Shooting Accuracy: Darren Martin – Local 1111
The Tournament raised $6771.72 to the Building Trades of Alberta Charitable Foundation
Thanks to the Building Trades for hosting such a fun and safe event!  We look forward to the 2015 Solidarity SlugFest slo-pitch tournament coming up in September.