AFL Update – October 2017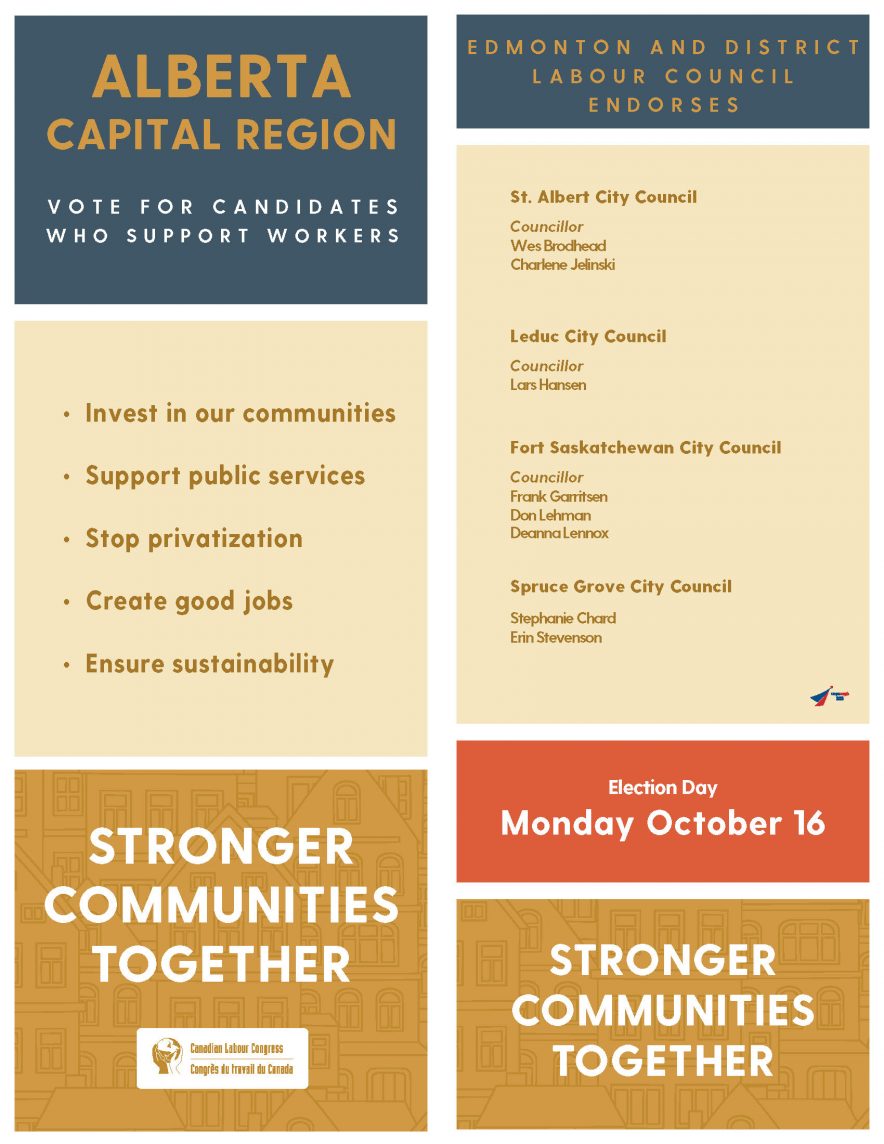 ---
Posted on October 6, 2017
Don't miss this important information!
Event poster. Please consider purchasing tickets for this brunch. Monies raised will be donated to the Jessica Martel Memorial Foundation. We are also in need of items for door prizes. Click here to purchase tickets or donate.
Registration is online at www.afl.org. Register early to get your 1st course choice selection. Deadline to register is December 1, 2017.
We need you! Please take the time to read this important letter and let your union know if you would like to participate in a committee or working group. The success of these groups relies on labour activists like yourself shareing your views. Click here for the nomination form.
SOS Alberta needs your support in advocating for public education. Check out the information regarding school surveys and the bonus encore presentation of Backpack Full of Cash in Calgary October 4 timed to coincide with the upcoming school board trustee elections across the province.
The AFLE needs you to support their critical work in promoting and creating educational materials for Alberta schools.
Alberta Federation of Labour
http://www.afl.org/